Cromer Tennis Club hosts Inspiration Trust's first tennis tournament!
Back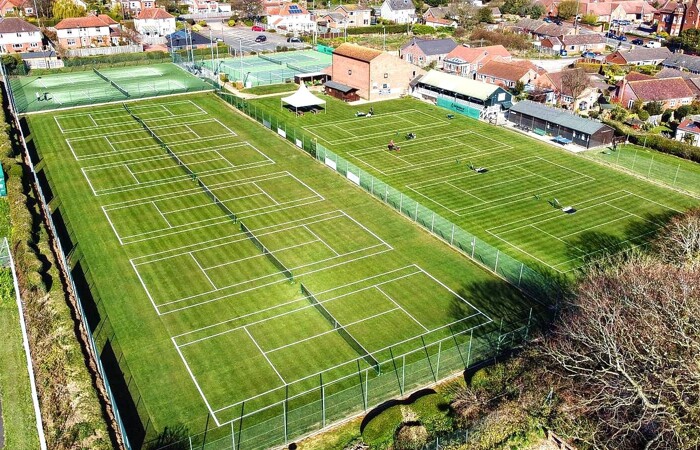 Published on 18/07/22
On Tuesday 12th and Thursday 14th July, the Inspiration Trust hosted their Trust Tennis Tournament at Cromer Tennis Club which proved to be a fabulous venue for this event. Cromer Tennis Club was ranked 3rd last year in the UK for best grass courts behind Wimbledon and Queens! The playing surfaces were superb, weather great and the Club were fantastic hosts.
The tournament consisted of 9 of the Secondary Academies, which was really encouraging as for many of the players it was the first competitive Tennis tournament that they had been involved in! There were 130 players involved from Year 7 - 10, and teams played on 8 grass courts in a round-robin tournament, so there was plenty of competition and matches. The games were played in fantastic spirit and all competitors were a credit to their school in terms of performance, effort and commitment.
The improvement in play throughout the day was considerable and there was some excellent doubles-play on show. Everyone was particularly impressed with the quality of the Year 7 and 8 Tournament on Thursday! It is our hope that many of the players who are new to the game may be encouraged to join their local club this summer and further their tennis development in Norfolk and North Suffolk.
Steve Adams, Whole Trust Sports Coordinator said:

"My thanks also go to Nicki Leavey for organising 20 volunteer Year 10 Sports Leaders from Cromer Academy who helped with the umpiring and results collation from all the courts throughout the day, their efforts were very much appreciated and were instrumental in keeping the playing schedule on-time!

I was so impressed with the Tournament, especially as this was one we were unsure whether would be fully engaged by the schools, and I strongly recommend continuing next year as it offered an opportunity for some of the pupils to perform in their first Trust sports event this year. Cromer Tennis Club are certainly keen to host another event next July 2023 and to build upon this tournament success."
The Final Leaderboard is: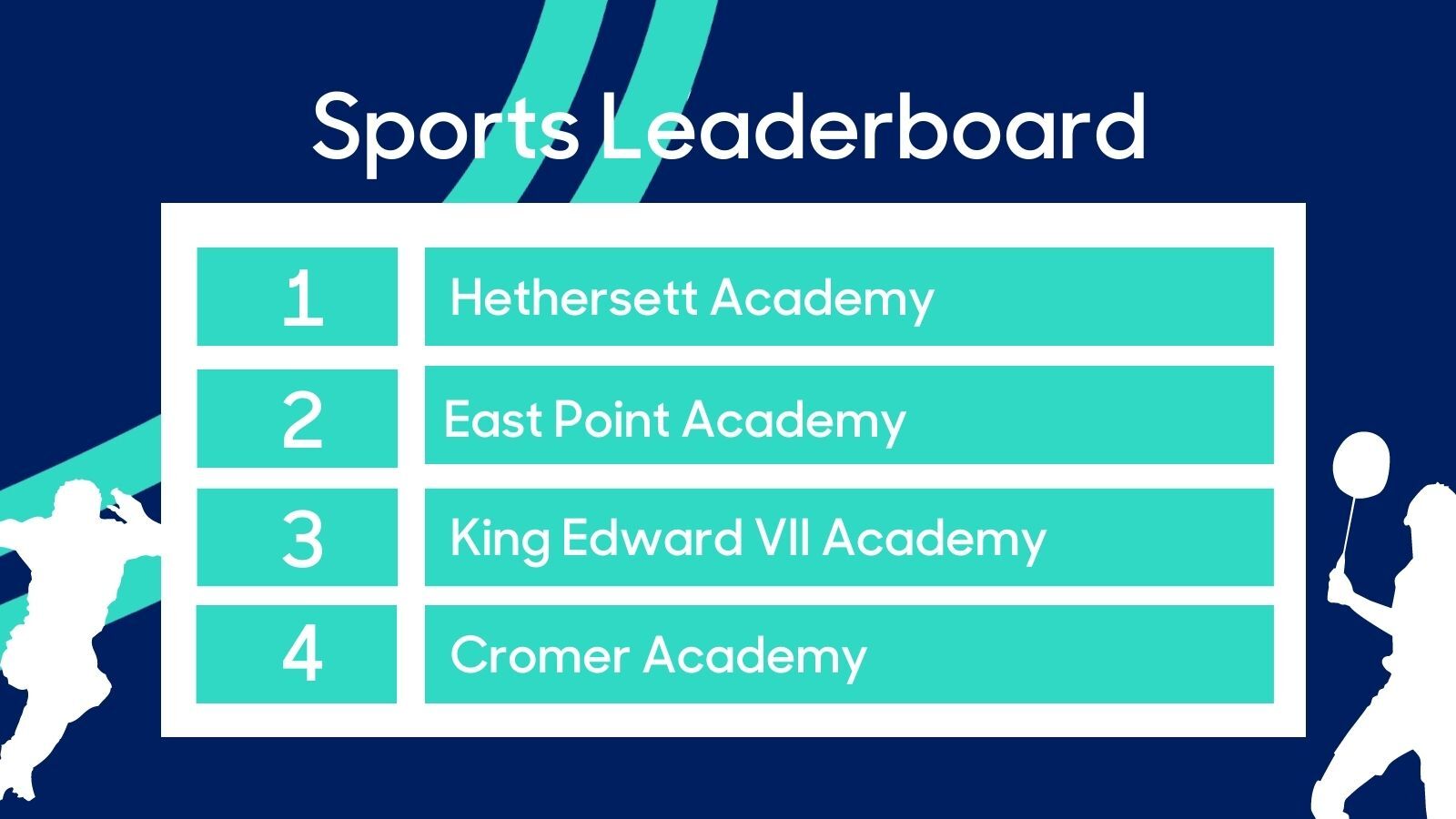 Congratulations to all of our athletes that were involved in the sports events throughout the year, and a special thank you for everyone that helped out at the fixtures!
About Inspiration Trust
Founded in 2012, Inspiration Trust is a growing multi-academy trust sponsoring 15 schools in the Norfolk area. We believe that every child deserves an excellent education, especially in disadvantaged areas. Our family of schools collaborate, support and innovate to give every child the best start in life and to enable professional development for staff. We're proudly committed to improving the standards of education across the East of England, by delivering a knowledge-rich curriculum combined with cultural opportunities, sports, music and enrichment.