Inspiration Teacher Training's new cohort settle into their placement schools
Back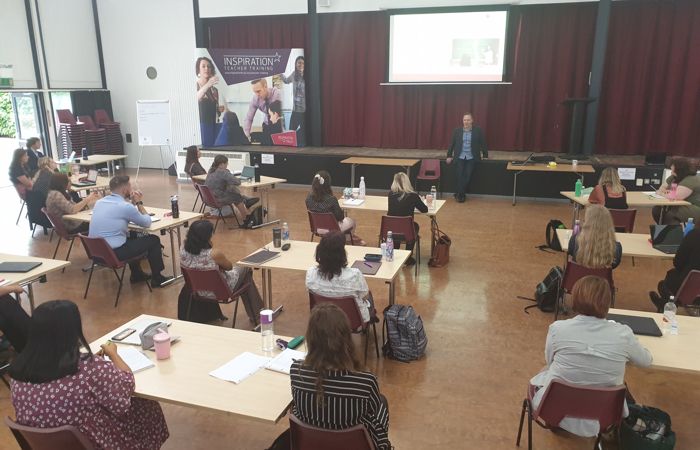 Published on 24/09/20
It's been a busy week for the new trainees as they were introduced to the course and made preparations for their new setting.
Department for Education behaviour advisor and founder of researchED, Tom Bennett, met the group and delivered expert behaviour management training.
Director of Initial Teacher Training, Carmel Greene​ said, "We had a fantastic induction week at Inspiration Curriculum Centre with our 2020-21 cohort. They had sessions on the latest findings from cognitive psychology and how this is impacting the very best classroom practice, what it means to be a teacher, safeguarding training and specialist behaviour training from none other than Tom Bennett.
The feedback from the week has been hugely positive and we have been delighted to hear from trainees settling into their placement school this week. We wish them all the best and will be seeing them very soon."