Success for Inspiration Teacher Training trainees
Back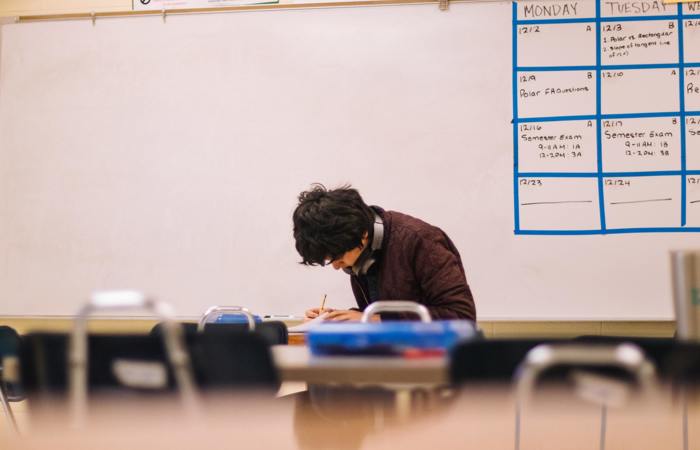 Published on 03/03/21
Inspiration Teacher Training trainees achieved success again with a 100% completion rate for its 2019-20 cohort.
After a challenging year, it was fantastic to be able to offer congratulations to the 2019 Inspiration Teacher Trainee cohort. The group performed extremely well with 100% of the 36 trainees being recommended for the award of Qualified Teacher Status (QTS). Of that, many secured Newly Qualified Teacher (NQT) posts at schools within the Inspiration Trust family.
Inspiration Teacher Training offers a hands-on approach to learning, with training split between the classroom and the Norwich-based training centre.
Trainee Kellie thoroughly enjoyed her school placement at Charles Darwin Primary School. She said:
"Splitting my time between training and teaching, getting on the job experience while also being supported, developed the skills I needed to become a great teacher."
Christopher Tarroza, secondary maths trainee, said: "The consistent support from everyone involved in your training is brilliant. The central team at the curriculum centre are focused entirely on helping us to grow as practitioners and become better teachers."
Josef Gabr, Inspiration Teacher Mentor at Great Yarmouth Charter Academy has commended the provision. Having been a trainee himself, he said: "It's one of the best training programmes I have ever come across in my teaching career - including the PGCE course I completed myself."
Carmel Greene, Director of Initial Teacher Training, shared her reflections with the cohort:
"We are so immensely proud of this cohort. What a challenging year it has been, but to see all of our trainees go on to be successful in achieving QTS has been absolutely fantastic."
This is an excellent outcome from a year that posed significant obstacles for everyone in education. Inspiration Teacher Training is committed to building on its successes and always seeking ways to improve.