100% of all mentors agreed that they are effectively supported in their role
Back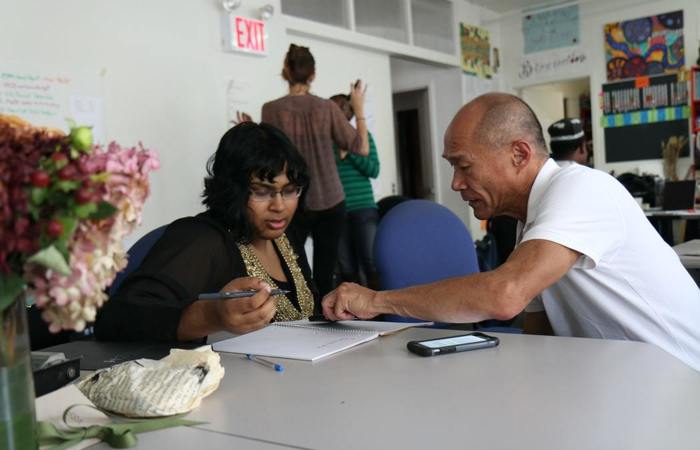 Published on 26/04/21
At this point in the year, when trainees are well into their second term, we want to give a huge shout out to all of our Inspiration Teacher Training mentors. Our mentors are based in school and work incredibly hard to support our trainees, pastorally and in relation to their development as subject experts and classroom practitioners. They are absolutely key to the high quality training provision we offer our Inspiration Trainee teachers.
This year's mentor survey revealed that we have experienced mentors within the Inspiration Teacher Training community, who have mentored for over three years, and some enthusiastic new recruits! What's fantastic is that 100% of all mentors agreed that they are effectively supported in their role, both in terms of the communication and training that they receive. This speaks to the support that we offer centrally and in schools and the important part we see mentors playing in the journey of our trainees.
Reinforcing this, all of our mentors also said that they enjoy mentoring as part of their professional role. We know how vitally important high quality mentoring is to the success of our trainees, and to our teacher training programme overall. We see mentors as the vital ingredient in supporting our trainees on their journey towards Qualified Teacher Status (QTS).
Phil Johnston, a mentor on our English SCITT course, said:
"I've been very impressed by the Inspiration Teacher Training mentor programme so far. It feels like we have a very responsive and supportive team to deal with queries from mentors and trainees. It also seems that our focus on subject knowledge is a real strength of our offering compared to other providers. It's been a pleasure to mentor with this programme so far."
What's most important for us, as a provider, is knowing that our mentors are helping to shape the next generation of teachers in schools across our region. We have lots of mentors who were trainees on our course themselves and it's wonderful to hear their feedback from both perspectives.
Mohsin Minai, who is based at one of our Inspiration Trust schools and is mentoring with Inspiration Teacher Training for the first time this year, said:
"I am enjoying mentoring a lot. The satisfaction of supporting our trainees working towards Qualified Teacher Status is incredible; I am excited to reach the end goal with them!"
With the implementation of the Core Content Framework and Early Careers Framework over the coming years, we know that the importance of high quality mentoring is going to be reinforced even more. We're excited to be able to build on the strong foundations that we've already secured and continue to reflect on where we can improve further.
With strong mentor provision in place, we can be confident about the quality of the education and training that we offer our trainees as research has shown time and time again that the quality of mentoring is pivotal in initial teacher training and beyond.